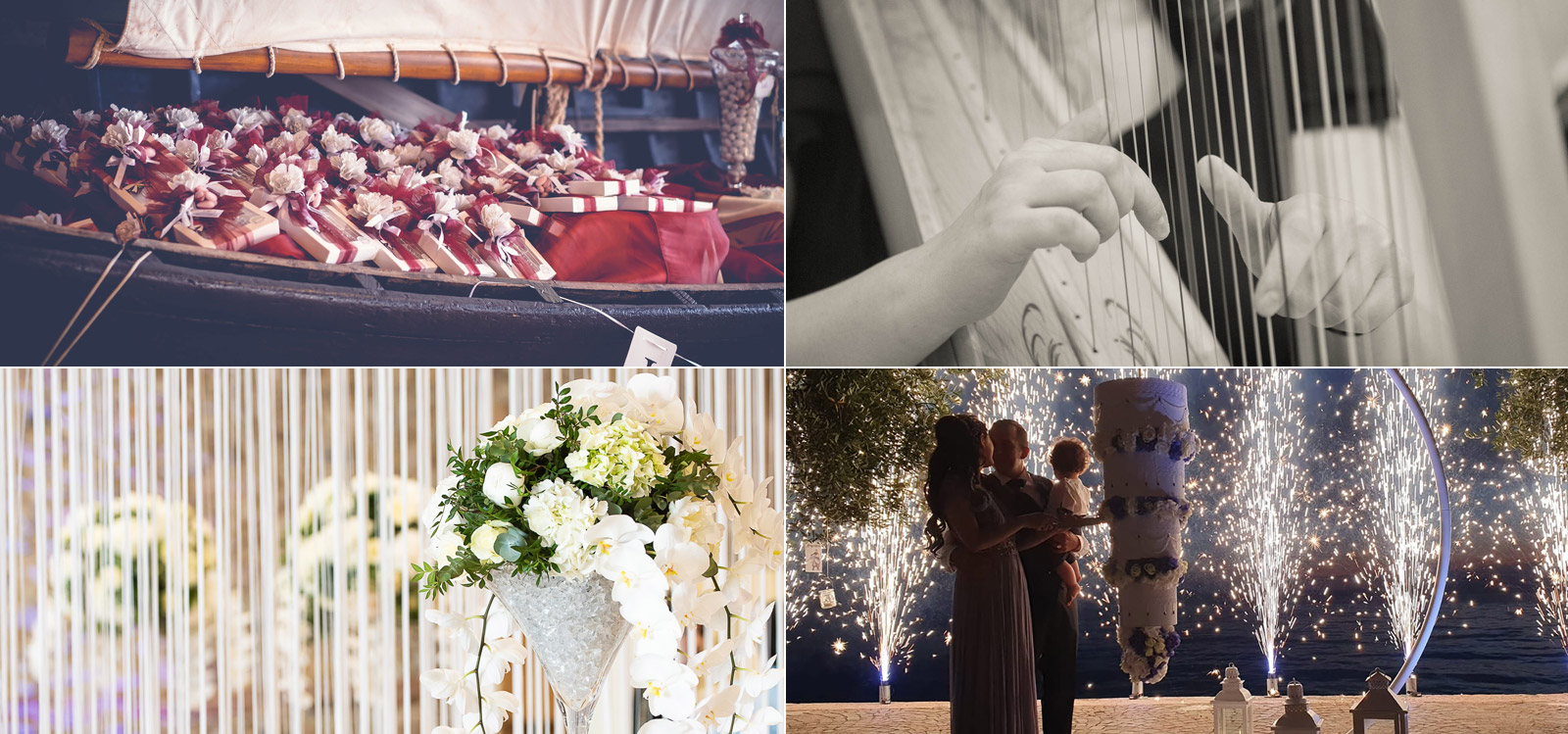 Wedding Services
A wedding day is probably one of life's most important and exciting days for all of us. A day of celebrating with the people closest to you, an unforgettable memory that will remain forever in your heart.
So many details involved in organizing a wedding!
.. invitations, decorating the venue, catering, flowers, musicians, photographer, the dress…
That's why the Dogana Veneta staff offers you a selection of suppliers able to satisfy your every need, all while completely respecting your tastes and budget.
We offer you the luxury of a once in a lifetime, personal, and unforgettable event; the luxury of being able to completely focus on yourselves, in order to arrive at the altar with one, single thought: enjoying every moment of a perfect day.