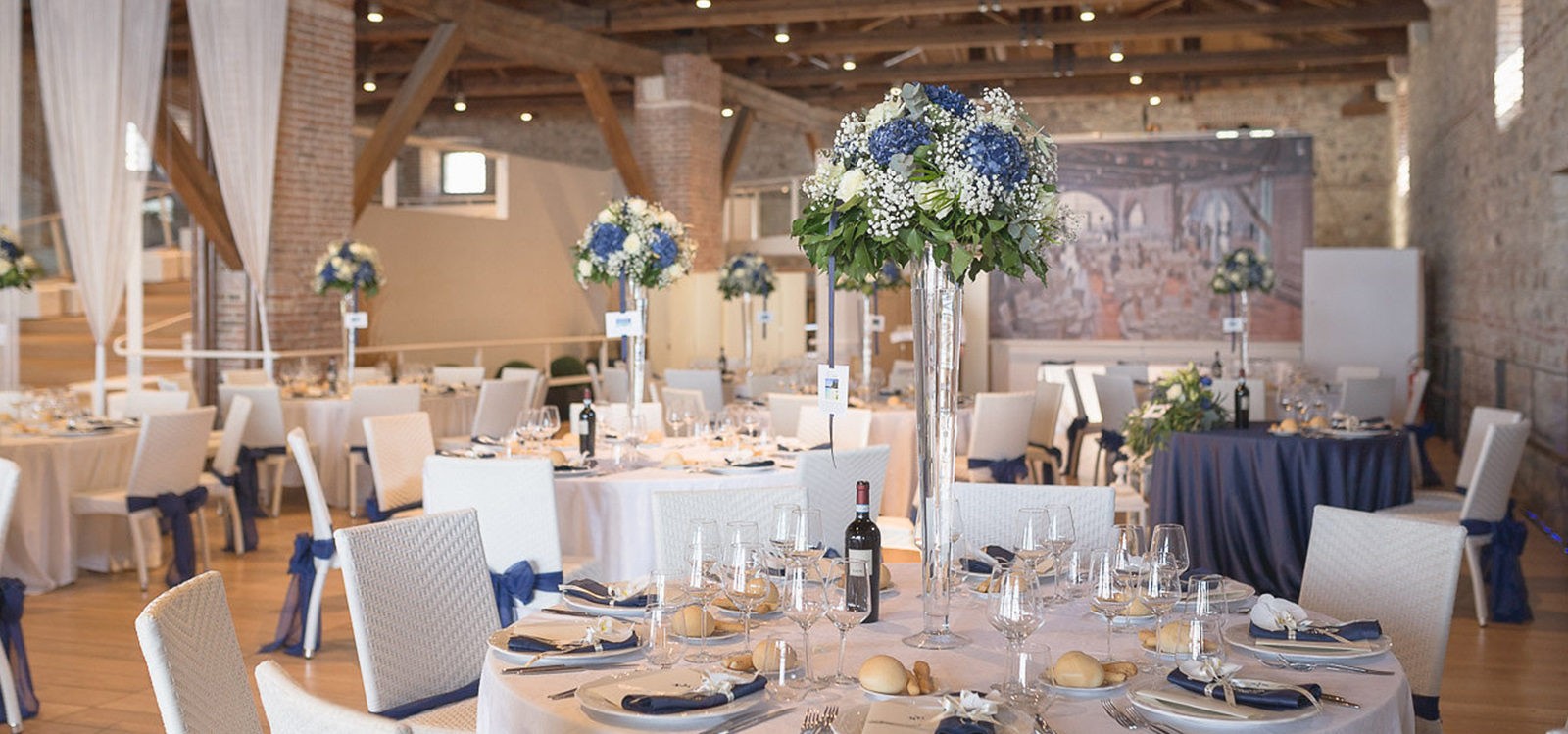 Reception
Dogana Veneta is the perfect venue for a fairy tale wedding.
The charm of a historic building embraced by the waters of Lago di Garda, together with the attention given to every detail, will render your reception simply perfect.
A refined selection of traditional dishes with a modern twist with simplicity and elegance, together with passion and professionalism, are the elements which set our catering service apart.
With a more than a 300-people capacity, the two large inside halls offer multiple solutions. You can celebrate your wedding in any type of weather year-round without having to give up an enchanting atmosphere.
The antique ceiling beams and the rock wall will be the background of your day.
The beautiful panoramic terrace, which directly overlooks the shores of the Lake, will welcome your guests with a sophisticated aperitif. It can be set up with comfortable, modern chairs and ottomans: your guests will be completely relaxed as they wait for the lunch or dinner to begin in the halls of the Dogana.
The large windows create a unique atmosphere with the outside terrace, and the colors of the lake and the sunset enrapture the guests for the entire reception.
Our catering service boasts of more than 20 years of experience in the field.
Professionalism and quality raw materials guarantee an excellent service, able to satisfy any need.