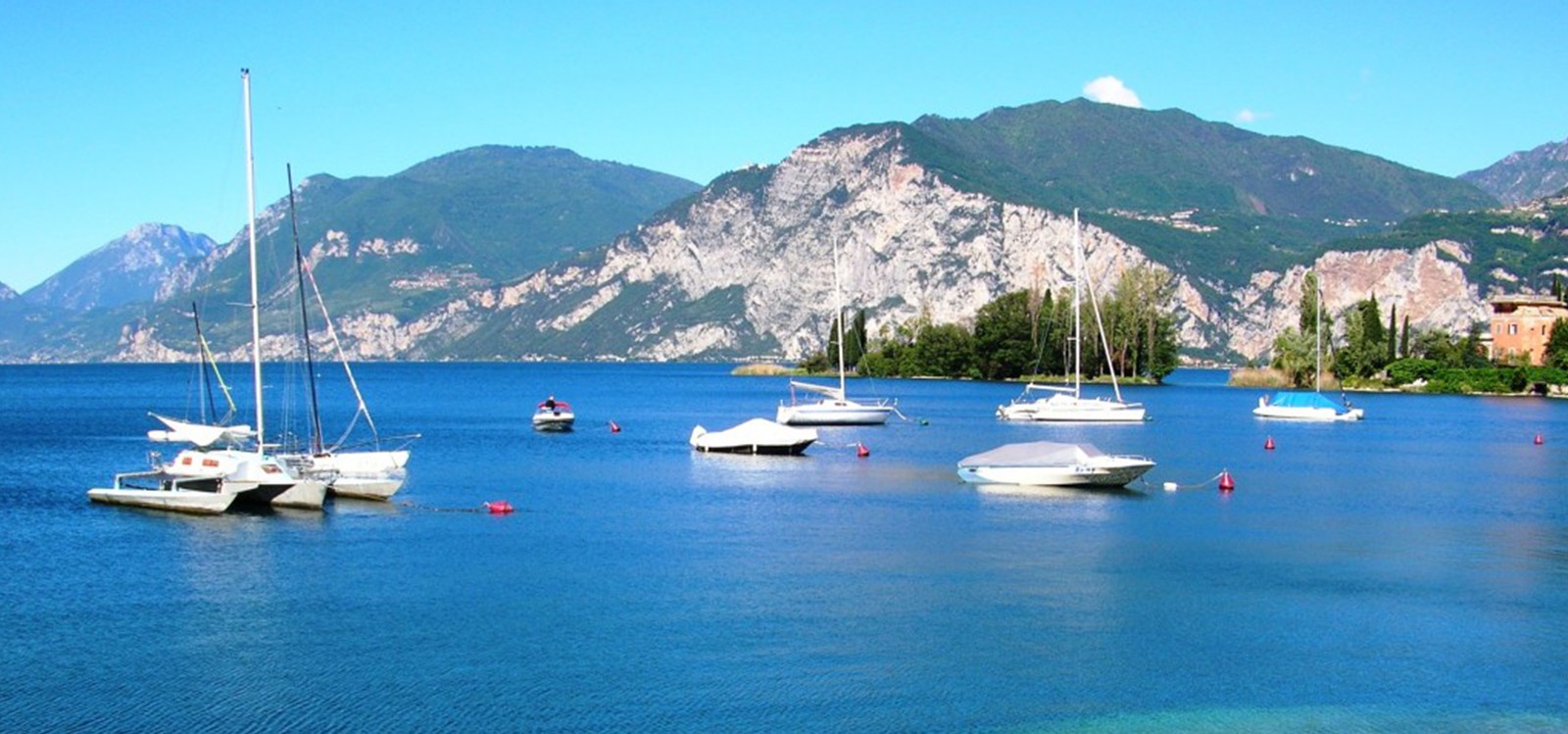 Lake Garda
J.W.Goethe wrote this about Lago di Garda: "I could have already made it to Verona this evening, but there was this majestic display of nature just a few steps away from me, that delicious portrait that is Lago di Garda. And I did not want to miss it: I feel generously compensated for having prolonged my journey… I deeply desire that my friends could be with me for a moment to enjoy the sight that is before my eyes".
Lago di Garda is Italy's largest lake, with a surface of circa 370 km².
It is located between Lombardy, Veneto and Trentino-Alto Adige, and distinguishes itself for its wealth of history and unique natural landscapes.
Lago di Garda was called « Benacus » in ancient times, perhaps taking the name of the city of Benaco, which was destroyed by a terrible earthquake in the 3rd century B.C. When Charlemagne placed the entire lake under the jurisdiction of the town of Garda, the name Benaco was quickly substituted with that of «Lago della città di Garda» (Lake of the City of Garda).
What renders Lago di Garda unique is the variety of landscapes which characterize it. From the rich, typically Mediterranean vegetation, to the multitude of historic sites, to its immense architectural and artistic value. The famous Medieval towns of Gardone, Malcesine, Sirmione, Desenzano, Salò, Garda and Lazise would not have the same charm, distant from the shores of this magical lake.
The mild weather has contributed to rendering Lago di Garda an important, international tourist destination, visited by millions of people each year. It offers a variety of entertainment which satisfies every need: pubs, clubs, lakeside strolls, and cinema.
A huge attraction is the amusement parks: theme parks, water parks, and for the most daring – famous both in Italy and around the world. Gardaland, Movieland, Canevaworld are the most popular.
Lago di Garda can even be exciting to sports lovers: Play Golf at Lago di Garda is a unique experience for each player. The amazing, modern greens are centered around Garda's enchanting, natural landscape. You can play the greens year-round, and they challenge both amateurs and expert players.
Thanks to its characteristic winds, the Lake is also the ideal place for kite surfing,  windsurf and sailing.
Many of the Lake's downs have tennis and basketball courts and soccer fields.
Finally, Monte Baldo is the ideal place for the observation and study of species of game and botany which are by now rare finds in other places, while opening its arms to excursionists and nature lovers who are capable of loving and respecting this environment. Its particular geographic location also allows for enjoying an extraordinary panorama, suspended between sky and land, from a natural terrace that is easily reached by cable car.